Speakers
Keynote Speaker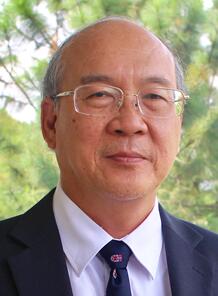 Prof. Dr. Thuong Le-Tien
Department of Electrical Electronics Engineering, Hochiminh CIty University of Technology, Vietnam
Thuong Le-Tien (IEEEM'96) is a full Professor at the HoChiMinh City University of Technology (HCMUT). He received the Bachelor's and Master's Degrees in Electronics Engineering from the HCMUT, and the Ph.D.Degree in Electronics-Telecommunications from the University of Tasmania, UTAS, Australia.
Professor Le-Tien has been a Faculty Member with the Electrical Electronics Engineering Faculty, HCMUT since 1981 todate. He was a Visiting Scholar with the Ruhr University Bochum, Germany, from 1989 to 1992. He has been the Associate Researcher at the UTAS from 2000 until 2006, thenVisiting Professor for teaching, seminars, research collaboration at MannheimUniversity of Applied Science (since 2009), University Paris-13 (since 2001) todate. He served as the Deputy Department, Head for many years then Telecommunications Department Head from1998-2002. He was also appointed as theDirector of the Center for Overseas Studies at the HCMUT from 1998 until 2009. He has authored over 160 research articlesand many teaching textbooks for university students related to Electronics 1& 2, Antenna and Wave Propagation, Digital Signal Processing and Wavelets,and Communication Systems. His currentresearches interest including to Image & Biomedical Signal Processing, Digital Communication Systems and Electronics Circuits.
Professor Le-Tien has honored the title as a National Distinguished Lecturer and various Certificatesfor his Engineering Education Contribution from the Academic State Council , the chairman of National and the President of the National University of HoChiMinh City. He was also listed in the Who's Who In The World– Millennium 2000, Marquis, USA.

Prof. Rajender Singh Chhillar
Maharshi Dayanand University, Rohtak, India
Professor (Dr.) Rajender Singh Chhillar is a professor at the Department of Computer Science, Maharshi Dayanand University, Rohtak, Haryana. He has been teaching in the fields of computer science and engineering since 1987 and is one of the founder members of the Department. He obtained his master's degree from Kurukshetra University, Kurukshetra and Ph.D in computer science from Maharshi Dayanand University, Rohtak, Haryana. He received his master of business administration (MBA) degree from Sikkim Manipal University.
He has visited many countries including France, Hong Kong, China, U.K, Dubai and Nepal. He also won the best paper award in International Conference ICCEE- 2013 held in Paris, France during October 12-13, 2013 and also chaired a session in this conference. He has taught a wide variety of computer courses at University Teaching Departments including software engineering, data structures, data base management system, software testing and quality assurance, software quality management, programming languages, and software design. Professor Chhillar is a director of board, CMAI Asia Association, New Delhi and senior member of IACSIT, Singapore and a member of Computer Society of India. Professor Chhillar has been serving as an editorial board member, guest editor and a reviewer of multiple international journals, and serving as a program committee chair, keynote speaker and session chair of multiple international conferences. He also performs advisory work to Government agencies and academic bodies.
His research interests include software engineering, software testing, software metrics, web metrics, bio metrics, data warehouse and data mining, computer networking, and software design. He has published more than 100 journal and 65 conference papers over the last several years and has also written two books in the fields of software engineering and information technology.
Plenary Speaker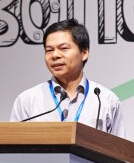 Assoc. Prof. Jing Xingjian
Department of Mechanical Engineering, The Hong Kong Polytechnic University, Hung Hom, Kowloon, Hong Kong
Dr X.J. Jing received his degree from Zhejiang University, China, in 1998, and was then with the Robotics Laboratory, Shenyang Institute of Automation, Chinese Academy of Sciences until 2005, where he undertook research into motion-planning and stability analysis of mobile robots and tele-robotic systems, and obtained MPhil and PhD in intelligent systems / robotics in 2001 and 2005, respectively. He started his PhD program studying nonlinear systems and signal processing at the University of Sheffield in Oct 2005, supported by the EPSRC-Hutchison Whampoa Dorothy Hodgkin Postgraduate Award. Before he joined in the Department of Mechanical Engineering, The Hong Kong Polytechnic University, as an assistant professor in Nov 2009, he was a research fellow with the Institute of Sound and Vibration Research, University of Southampton since Aug 2008, where he worked on modeling and signal processing of locust neuron systems funded by a BBSRC (UK) project. He was promoted to Associate Professor in 2015.
Dr. Jing currently serves as a Technical Editor of IEEE/ASME Transactions on Mechatronics, an Associate Editor of Mechanical Systems and Signal Processing, and editorial board members of several other open-access journals.